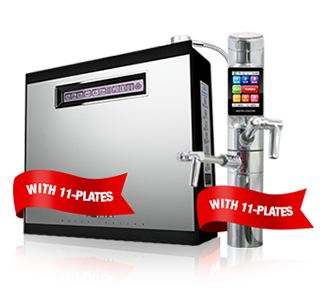 As Seen on Alkalinewater.com
2015 Ionizer of the Year!
The results are in! Usually, it's a close race to the top, but this year a new series produced test results that far exceeded the other water ionizers. We are pleased to announce the winner of AlkalineWater.com's 2015 Ionizer of the Year Award… the 11 Series from Tyent USA! Just like in previous years, we tested the latest models from all the major brands and assessed them in several categories. Tyent's 11 Series water ionizers came out on top in every category we tested and made our job easy this year. The categories included the following:
1
User-Friendly:
The MMP 11 and the UCE 11 are very simple to use. They both have easy touchscreen operation. The UCE 11 screen is modeled after a smartphone. Both machines feature voice commands. We found that the 11 Series machines were very easy to program and to adjust based on different types of source water.
3
Power Method and Wattage:
The 11 Series water ionizer machines offer a significant power increase over the 9-plate models that we tested. The extra two plates result in a power boost of up to 750 watts. This boost only happened when we activated the TURBO function on the ionizer. The 10 amp SMPS Plus power supply also offers close to 20% more amperage than the 9-plate machines. This increase in plates and power resulted in roughly a 25% increase in pH and -ORP in our tests.
5
Price:
The 11 Series water ionizer machines use platinum plates, and with the amount of platinum included, we were pleasantly surprised to see that the units are priced competitively with products from other top ionizer companies. Purchasing a water ionizer machine with high-quality materials is extremely important, and it's crucial to watch out for cheaply made machines that are of poor quality. You should be aware that this purchase is also an investment in your health. Tyent has some excellent sales and promotions, so try to get lucky and get in on the savings. You should always be on the lookout for those special offers.
7
Aesthetics:
Kudos to Tyent for keeping a design that works. The MMP 11 and the UCE 11 look exactly like the 9-plate versions of these machines, which we love. The designs of these two machines were voted the most aesthetically pleasing by customers, so why change a good thing? While doing our ionizer of the year research, we actually found a television clip of the UCE machine featured in a million-dollar "green" home of the future. This is the first time we have ever seen any ionizer featured on television!
2
Plate Size, Design and Material:
We tested, poked, prodded and took apart all the newest models of water ionizer machines. We were most impressed with the plates of the 11 Series machines. They have the same titanium, platinum-coated, solid/mesh hybrid plates as their 9-plate predecessors; however, these machines have a total of 11 plates. What was most interesting to see when we took apart the machine was that Tyent also redesigned the electrolysis chamber. This caused the flow rate to increase by about 40%. We also noticed a reduction in the amount of waste water.
4
Filtration:
Tyent USA continues to impress us with the outstanding dual filtration system in its machines. Each machine has two of the biggest filters compared to all the other machines we tested. We also found these filters to have a small micron level, which is best for filtering out an impressive amount of contaminants. You can find out exactly what contaminants Tyent's filters remove here: Tyent Filtration Report
6
Warranty:
Tyent USA offers a lifetime parts and labor warranty with no stipulations. We read through all the fine print of warranties from other water ionizer companies, and none compared. This is the best warranty that we've seen available in the water ionizer industry.
Results of Testing the 11-Plate Water Ionizer Machines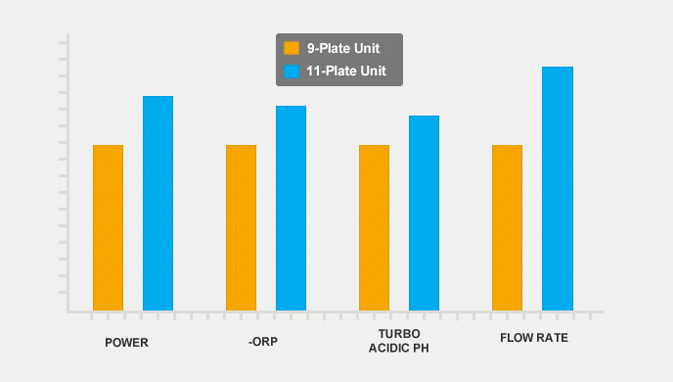 Overall, we are thoroughly impressed with the power and performance of the countertop MMP 11 and under-the-counter UCE 11 water ionizer machines from Tyent USA. We enjoyed testing all the newest models of water ionizer machines from the biggest brands out there.
The 11 Series machines offer stellar pH and -ORP levels due to their extra plates and power. And Tyent still offers the longest trial period in the industry—75 days—giving you sufficient time to try the machine out for yourself. We encourage you to take advantage of this trial period. You're sure to be impressed just like we are.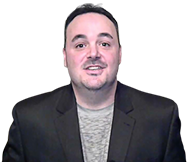 3 Tips to Becoming a Dealer—My Story
Ever think about selling water ionizers? Wondering if there is money to be made? The truth is...
Read More
Ionizer Questions?
Call us: 1-877-878-7220

Remember: We Work For You