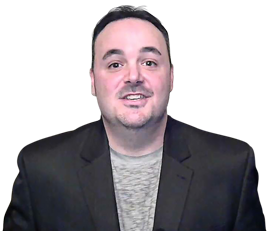 3 Tips to Becoming
a Dealer: My Story
It Worked for Me…Will It Work for You?
Ever think about selling water ionizers? Wondering if there is money to be made?
Here is a quick overview of what worked for me. If you are serious about getting involved then it pays to do a bit of research.
The truth is that while it is not in my best interest to create competition for myself, I feel that I owe it to you to shed some light on the subject so that you don't go into becoming an ionizer dealer blindly (like I did).
What's Great About the Water Ionizer Industry?
What's great about being a dealer in the water ionizer industry is that you get to help so many people live healthier lives. Now, while the idea of starting a health-focused business like that may sound really good, it's easy to be misled by seemingly trustworthy people. You see, there's a popular water ionizer company called Enagic (also called Kangen sometimes) that's overrun with sales people who tend to stretch the truth, and in some cases they may not even know that they are doing it. Let me explain how that's possible.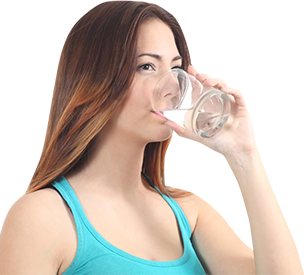 Enagic…Is It For You?
While I still sell Enagic, it's not my top water ionizer pick. You see, many Enagic/Kangen reps seem truthful, but unfortunately they are misinformed by their upline, which forces them into the bad habit of verbally repeating the same falsehoods that they were taught. In my opinion, speaking negatively about other companies is not the best way to sell a product.
My Enagic Experience
When I was introduced to water ionizers about 15 years ago, I was told that Kangen/Enagic was the only way to make alkaline water or as they call it, "Kangen Water". Admittedly, I was gullible then, and I believed everything that my Enagic Rep (and friend) told me at the time.
With Enagic's $4,000 price tag, I was disappointed to find out later that with a Kangen unit you need to add chemicals in order to make strong acidic water. As I began to speak to my potential customers about buying an Enagic unit from me, I found that most times the conversation ended abruptly. My potential customers were afraid after I mentioned that chemicals/additives needed to be added for strong acidic water. If that didn't dissuade them, then they were turned off after the idea that (8) different levels of commission of $2,300 was paid out when they paid their $4,000 for their Enagic SD501 water ionizer.
Since so many people did not like the idea of Kangen's marketing style being an MLM (Multi Level Marketing/Pyramid), and because they hated the chemicals, I was up against a wall and needed to have other options for my customers who weren't on board with Enagic.
Enagic Is Good, But There's Other Options Too
I knew after I lost so many sales with Enagic that I needed other water ionizer options to offer my customers. After all, having happy customers is always my top priority.
Since I knew that the water ionizer industry had the potential to grow really fast here, I started to explore additional water ionizer brands. While this was frustrating at first, I was also surprised to find that there were other brands whose alkaline water levels that tested just as good, and in some cases even better than Enagic/Kangen. Plus, with some water ionizers the acidic water levels tested great too and without the use of chemicals.
Is Having Happy Customers Important to You?
If one of your potential customers spends $4,000 to $5000 on an Enagic machine will they be happy with it? The answer is that they probably will be, especially if they didn't have any other brands to compare it to.
The question for you to ask yourself is do they have to spend $4,000 to $5000 on a water ionizer to be happy? The answer is no. They can spend much less and get much more bang for their buck by cutting out all the 8 levels of commission that is being paid.
Give Up? No Way!
Okay, so after researching and testing other machines on the market I quickly realized that there are other options for less money and also some of these options were actually outperforming my SD501. Some of these other options also have more of everything. They offer more plates, more power, and better filtration with 2 filters instead of one. Also, for much less money, some water ionizer companies offer a lifetime warranty and a long trial period, which many of my customers find to be better than the short 5 year limited warranty that Enagic offers.
For me, it was a no-brainer to start working with other water ionizer companies, and I'm so glad I did. Hey, I love alkaline water, and I just knew that I had to sell water ionizers! The great news is that now I get to offer a variety of options in order to fit everyone's specific needs and budget. It's a win-win for me, and for my customers.
Here is a quick overview of what worked for me. If you are serious about getting involved then it pays to do a bit of research.
Check Out These 3 Priceless Tips:
1
Avoid any company not listed on our site: If a company is not mentioned on our site, it's not because we don't know about them, it's because they don't meet our MQS (minimum quality standards).
2
Check the water ionizer company's Better Business Bureau rating: Make sure that the water ionizer company that you are considering does not get a lot of complaints—you will want to spend your time selling water ionizers and making a profit, not taking care of complaints. For the most up to date information click here.
3
Call the company and talk to their dealer department: Call the company and talk to their dealer department: It's important that you get along with the company's representatives. Some companies even have water ionizer experts on staff. Some companies offer helpful training videos and guides to get started. Make sure their staff is supportive and dedicated to helping you reach your goals.
If you are really serious about selling water ionizers, then give me a call at 1-877-878-7220. I'd be happy to spend a few minutes with you to guide you in the right direction.
Time Saver: 3 Dealer Programs Reviewed!
| | | | |
| --- | --- | --- | --- |
| | Tyent | Enagic/Kangen | Jupiter/AlkaViva |
| Company Stability | | | |
| Marketing | | | |
| Product Performance | | | |
| Customer Service | | | |
| Training | | | |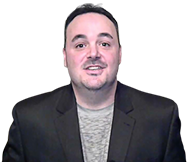 3 Tips to Becoming a Dealer—My Story
Ever think about selling water ionizers? Wondering if there is money to be made? The truth is...
Read More
Ionizer Questions?
Call us: 1-877-878-7220

Remember: We Work For You