About Us-Our Research Criteria
Investing in an Alkaline Water Ionizer is an increasingly popular choice because of the numerous health benefits, but there are many different models out there that all claim to do different things. It's difficult to find the right one, at an affordable price. We know this personally and have found solutions to help you.
How we are different:
Rigorously Test
If you spend a few minutes looking through our website, you'll see that we don't push any particular device – other than the ones that we think you'll love because they've scored highly on our assessment criteria.
We use similar methods to the scientific researchers, and know this is the best way to ensure the information we are telling you is correct. It takes us time to statistically and analytically critique a new device, but we know that taking our time results in a better end result for you.
Provide ALL the Information
The science behind alkaline water is well-documented, which is why this website exists. We know about the health benefits, and we also know the weight a reputable company can have in people's purchases. We take this responsibility extremely seriously, which is why we want to be as transparent as possible.
If you want to know anything else about what we do, or have a way you
think we can improve, just let us know – all our contact information can
be found here.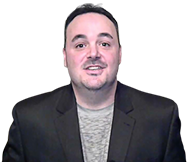 3 Tips to Becoming a Dealer—My Story
Ever think about selling water ionizers? Wondering if there is money to be made? The truth is...
Read More
Ionizer Questions?
Call us: 1-877-878-7220

Remember: We Work For You