Water Ionizers: The Best of 2018
I have a funny story that I'd like to share because I think that it's something that many of you can relate to. It's a little bit about my beliefs from over 10 years ago, and how times have changed since then.
Back in the day, like many other people, I used to believe that tap water and bottled water was healthy enough to drink. In fact, purchasing a water filter or water ionizer machine never even crossed my mind.
Grabbing a glass of tap water or a bottle of water, while running out the door, was always simple and fast. To be honest, I just never thought about the quality of my water, and I assumed that all water was the same.
Then, one day my friend introduced me to water ionizers. It peaked my interest, but I just blew it off and didn't really follow up on it.
Buy a water ionizer…You can do it! 
Well, you know how it works with persuasive friends. After he taught me how to make alkaline water with a water ionizer, I finally succumbed to his advice and purchased one for myself. After using a water ionizer for just a month, the positive results were incredible. I was sold! It was surprising to me at first, but now I can't live without my water ionizer!
Water ionizers elevate the pH of drinking water, turning it into alkaline water through the process of electrolysis. Plus, if you invest in a premium water ionizer, it will add molecular hydrogen (a powerful antioxidant) to the water as well.
Investing in a water ionizer makes sense since the tap water that we use daily can be very acidic. Alkaline water is better suited for our bodies, which makes it the best type of water to drink. Alkaline water also has its own benefits to boost metabolism levels in our body.
Now, after 10 years in the industry, I've tested every water ionizer brand, and I spent over 1000 hours doing it and writing water ionizer reviews. To make it easier for you, below is a list of the best water ionizers you can buy.
Starting at the top, the Tyent UCE-11 is by far the best of the best. However, there are still many other units that are worth considering if you're on a budget. We'll cover those machines too, but first, let's start at the top.
Here's a list of the top water ionizers of 2018:
Tyent UCE-11 – The Celebrity's Choice! 
 With its unique design, the Tyent UCE-11 packs a ton of features. With the top -ORP in the industry, and an almost endless amount of pH levels, the Tyent UCE-11 is still the top ionizer.
 Plus, if you're in the market for a countertop water ionizer, the Tyent ACE-11 is just as powerful.
Here are a few key features of both:
Uses 11 platinum-titanium plates to produce both highly alkaline water and highly acidic water without the use of chemicals
Has a lifetime warranty
Has every major important industry certification
Produces the highest -ORP levels
The company delivers a high level of customer service
Offers a sleek design that is showcased in the homes of many celebrities and professional athletes
Produces Molecular Hydrogen, the world's most powerful antioxidant. In fact, it's the only water ionizer with the exclusive feature known as Hydrogen Boost™.
Trust me, this water ionizer will make your guests say, "Ooh, your faucet talks AND it comes with a touchpad?" There are many other features I haven't touched upon here, for the sake of keeping this article short. If you want to see the rest – visit the Tyent website.
Now, while the Tyent is a lot of fun to use and to show off to your friends, the main reason for buying a Tyent water ionizer is that it's the best overall, hands down!
HydrogenX 808 – Best Non-Electric Alkalizer!
Looking for a non-electric alkalizer at a very affordable price? The best one on the market today is HydrogenX.
HydrogenX was recently named the 2018 Super Steal by waterionizer.com. The features that set HydrogenX apart from other non-electric alkalizers / water ionizers are:
Removes the most harmful contaminants through dual filtration
Reaches an alkalinity of 9.5
Creates alkaline water that's hydrogen-rich and full of antioxidants
Be sure to check out HydrogenX's great risk-free subscription plan! HydrogenX is the world's first alkaline water membership.
Evontis Elite Water Ionizer – Best in Multi-Level Marketing!
If you're looking to have delicious alkaline water at home and love the multi-level marketing concept (MLM), then the Evontis Elite is for you.
With a chic look and standard features, you'll get alkaline water and be part of an MLM community too.
Pros = Standard performance for ORP levels and pH levels.
Cons = The advanced settings mode is not as user-friendly as the unit's day-to-day operation.
Hydrent Water Ionizer Machine – Good Value!
Hydrent water ionizers offer a good value in the industry by:
Producing drinkable quality alkaline water with efficiency
Respectable warranty period of 5 years
I know buying a water ionizer for the first time is a big commitment, and knowing the right features to look for and the right questions to ask can save you a considerable amount of time and money.
I hope this article is helpful in your decision making for which water ionizer to purchase. If you want to learn more about alkaline water and water ionizers and save yourself 1000s of hours of research, then download our Free Water Ionizer Buyer's Guide!
To alkaline water and beyond!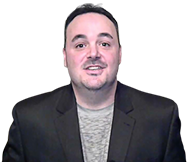 3 Tips to Becoming a Dealer—My Story
Ever think about selling water ionizers? Wondering if there is money to be made? The truth is...
Read More
Ionizer Questions?
Call us: 1-877-878-7220

Remember: We Work For You