DIY Household Cleaners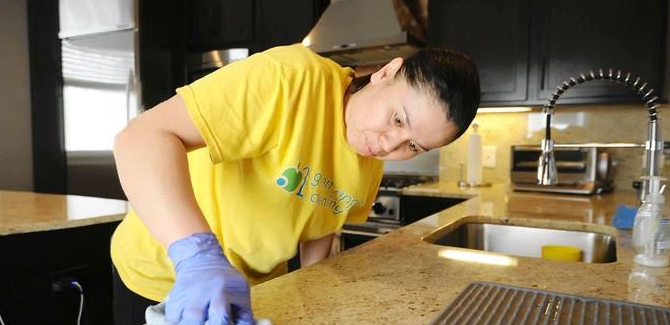 There are so many toxins and poisonous chemicals in today's household cleaners. Why should you have to wear gloves and other protective gear to clean your home? Do you think the smell of bleach equals the smell of a clean house? You should stop thinking this way because the smell of bleach is the smell of chemicals! Here are some products you can use to clean your house naturally.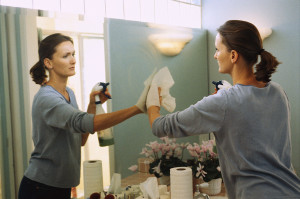 Vinegar – Vinegar makes an excellent window, mirror and glass cleaner. You should mix equal parts vinegar and water to make glass cleaner. Vinegar is also great for mopping all types of floors. Use 1 cup of vinegar for 1 gallon of warm water.
Baking Soda – Baking soda helps to keep away bad odors. It can be mixed with hydrogen peroxide to treat tough bathroom stains like mold or mildew. You can also use it in the laundry to make your clothes cleaner and fresher.
Hydrogen Peroxide – Hydrogen peroxide is an effective stain remover for those hard-to-clean stains. It can also be used as a window and glass cleaner. Just spray it directly where you want to clean; there's no need to dilute!
Ionized Alkaline Water and Ionized Acidic Water – Believe it or not, you can use ionized alkaline and ionized acidic water for all of the above cleaning purposes! Strong alkaline water can tackle tough grease. It is also effective in removing pesticides from fruit and vegetables. You can also use strong alkaline water in your laundry instead of detergent. You can use acidic water for sanitizing surfaces and floors: you can clean your ceramic, linoleum and hardwood floors without leaving a sticky residue behind. Acidic water is also an excellent stain remover! It's also great for preventing odors and removing dirt and grime.
Using the above nontoxic, all-natural cleaners can help keep you and your family healthy and safe from the chemicals used in commercial cleaners. Not only will you keep your family safe, but you will also save money because the natural cleaners are all inexpensive.
Do you have any favorite homemade, natural cleaners you would like to share with us?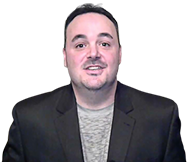 3 Tips to Becoming a Dealer—My Story
Ever think about selling water ionizers? Wondering if there is money to be made? The truth is...
Read More
Ionizer Questions?
Call us: 1-877-878-7220

Remember: We Work For You