Don't See the Water Ionizer Brand You Want?
Don't see the brand you want? If you don't see a specific brand that you are looking for, then it is because of one or all of these reasons:
The company has not been around long enough so you would be at risk of not being able to get filters or technical support.
The unit is made in Taiwan or China where quality control is not regulated to our standards.
The company has not been rated by the BBB, has a bad rating or a lot of complaints.
The company has brand inconsistencies or has changed its name multiple times.
Note: You may find some brands ranked here that do not meet our standards
– these brands will be marked with an "Alert" symbol.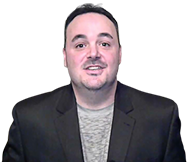 3 Tips to Becoming a Dealer—My Story
Ever think about selling water ionizers? Wondering if there is money to be made? The truth is...
Read More
Ionizer Questions?
Call us: 1-877-878-7220

Remember: We Work For You