Top 4 Water Ionizer Brands
Today we are going to go over our top 4 water ionizer brands and why we love each of them.
 1.  Tyent USA
Tyent USA has been one of our top water ionizer brands for several years, and there's good reason!  Tyent offers amazing customer service and great warranties.  We have found that Tyent ionizer plates are the best in the industry.  They are thick and have the most surface area.  The plates are a solid/mesh hybrid and platinum-coated titanium to ensure safety and quality.  All of Tyent's machines feature a dual filtration system, SMPS Plus power supply, adjustable power settings, polarity anti scale technology (PAST) cleaning system, flood prevention sensors, and antibacterial technology.  Tyent machines produce very strong alkaline and acidic water without the use of chemical additives.  Tyent also has a lifetime warranty on all parts and labor.  This shows you that the company really stands behind their machines.  If you decide to purchase a Tyent water ionizer, you can be confident that it will be the only ionizer brand you will ever want or need again.  Check out our top rated Tyent units and you will see why Tyent came out on top so often in our picks. 
Top Picks: The countertop Tyent ACE-11 Turbo and the Under-The-Counter Tyent UCE-11 Turbo.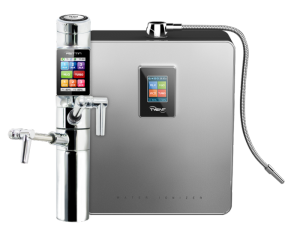 2.  Evontis
Evontis' concept is healthy home-based and their water ionizer is a key piece of the puzzle.  The Elite water ionizer from Evontis is the most powerful non-commercial unit we found on the market.  The Evontis Elite water ionizer machine has 9 plates made of platinum and can produce strong levels of alkaline and acidic ionized water.  Features include fully adjustable presets and the all-important dual filtration system.  The Evontis Elite is reasonably priced and a very popular machine.  You can feel confident purchasing an Evontis Elite as the company offers a full lifetime warranty on parts and labor for as long as you own the unit.
Top Pick: Evontis Elite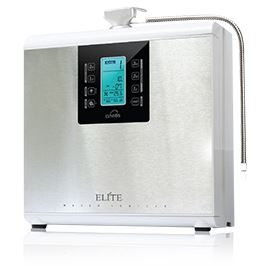 3.  Alkalux
The Alkalux water ionizer features a Digital Easy Touch Screen, an automatic cleaning cycle, adjustable power settings and dual filtration.  The Alkalux water ionizer has 7 solid/mesh hybrid plates and an SMPS Plus power supply.  They offer a 7 year warranty on both parts and labor and have excellent customer service.  This machine is competitively priced for the budget-conscious consumer.  Ease of use, excellent quality and great price make the Alkalux a top pick.
Top Pick: Alkalux 2507
4.  Hydrent
The Hydrent brand is the ONLY water ionizer choice for under $1000 that we recommend.  The Hydrent ionizer is the best budget ionizer that is capable of producing high-quality ionized alkaline water.  The Hydrent is a 5-plate water ionizer machine which offers a large dual filtration system, an LCD touch screen, an SMPS Plus power system, automated shut-off, adjustable presets, timed automated cleaning and voice-guided controls. If you're on a budget but still want high-quality ionized alkaline water for you and your family, the Hydrent is your best choice. 
Top Pick: Hydrent Water Ionizer
There you have it!  These are our top water ionizer brand picks.  Do you feel like we left out your favorite brand?  Leave a comment below and tell us what your top picks are and why. 
If you want more information, we welcome you to download our Buyer's Guide or give us a call at 877-878-7220.  Also, check out our water ionizer ranking page and our video page.  We have made several videos just for you comparing different water ionizers.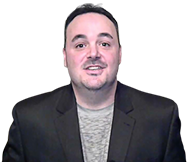 3 Tips to Becoming a Dealer—My Story
Ever think about selling water ionizers? Wondering if there is money to be made? The truth is...
Read More
Ionizer Questions?
Call us: 1-877-878-7220

Remember: We Work For You